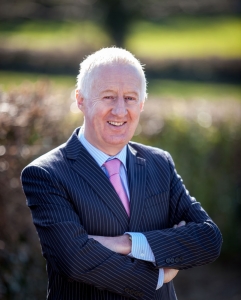 Tom Rafter is the owner manager of Farm Finance Solutions. He has over 30 years' experience working in the Agri Business sector and has worked for businesses at all levels of the food chain from farm to fork. Tom has worked as an Agri Business specialist with ACCBank/Rabobank and in that role has developed an in depth understanding of the Agri credit process applied by all the main Banks.
Tom holds a Degree in Agricultural Science and is a Qualified Financial Advisor and this combination of agricultural and banking expertise is at the core of all services offered by Farm Finance Solutions.
Management of farm finances is one of the key tasks on every farm and it often doesn't get the full attention it deserves. The benefits of well managed farm finances include ease of access to credit and cash flow management practices that put you in control. The increased volatility in Agricultural commodities markets in recent years have resulted in cashflow problems on many farms at low points in the commodity price cycle.   Since  the banking crisis banks are looking for  greater detail on your farm business prior to getting loan approval. On the flip side of this when Banks have a clear understanding of the risks and of the underlying strength of your farm business they will provide quicker lending decisions and more competitive rates.
Our approach is to take the hassle out of loan applications by assembling all the information required by all the main Banks for larger loan approvals.  We have a clear understanding of their requirements and of their preferred formats for presenting information. Applications for larger amounts of funding can typically involve assembling information from a multitude of sources such as your accountant, Teagasc/Advisor, other financial institutions, Land Registry, Irish Credit Bureau, Department of Agriculture, Co-Op etc. Our detailed farm reports will ensure that the Bank has a very clear understanding of the current capacity of your farm but also of your farm development history. Focusing on farm development history can often demonstrate farm business development skills not fully evident from analysis of recent farm accounts.